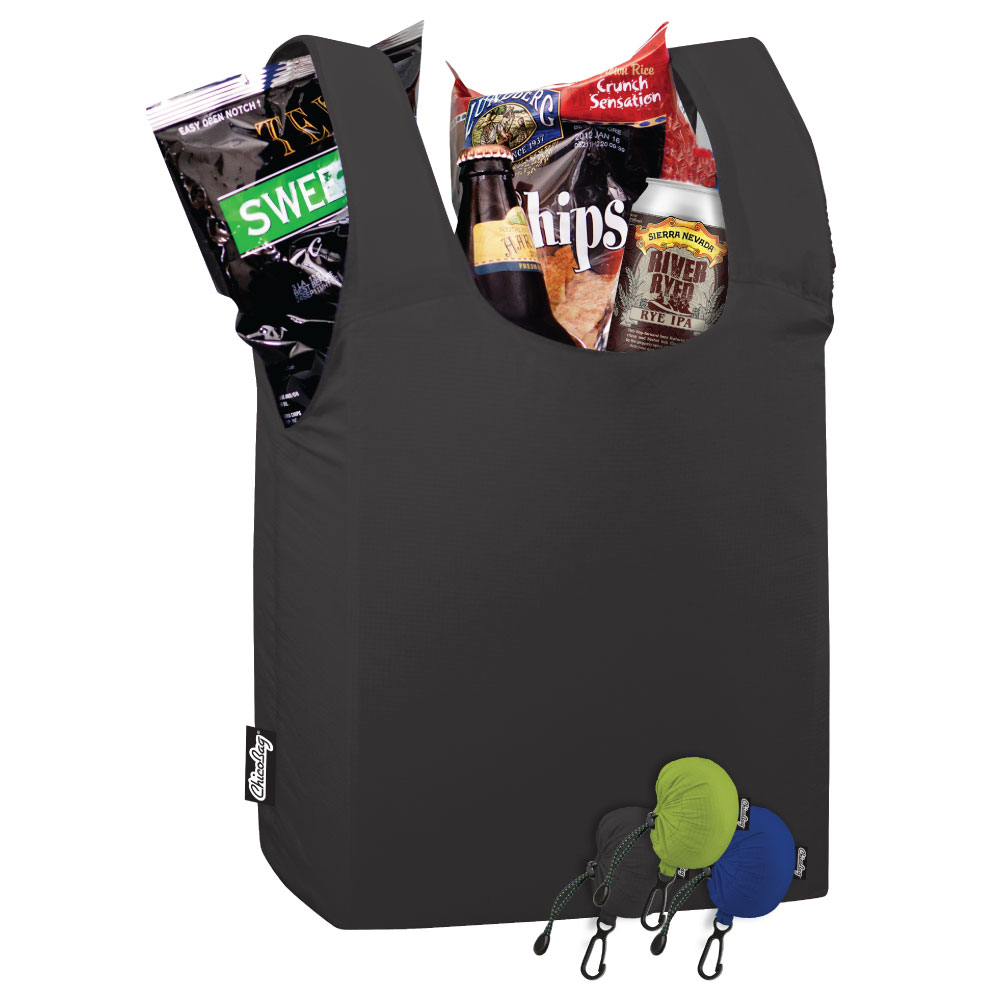 Description
The Micro will ensure you are never caught without a reusable bag again! Designed to clip on your keys, the Micro unstuffs from a pouch the size of an egg into a full-size tote. Great for impromptu stops at the market, bookstore, bike shop or food truck!
Notable attributes
Micro-ripstop Fabric

Ripstop fabrics are woven fabrics, often made of nylon, using a special reinforcing technique that makes them resistant to tearing and ripping. During weaving, (thick) reinforcement threads are interwoven at regular intervals in a crosshatch pattern. The intervals are typically 5 to 8 millimeters (0.2 to 0.3 in).
Chico Bags