Ethnotek
Raja 46 Liter Backpack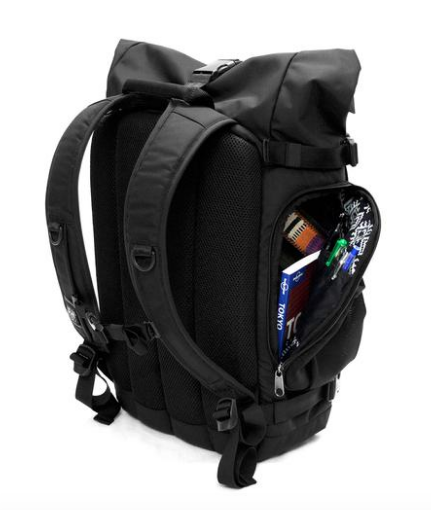 Description
The Raja 46 Liter Unique Travel Backpack is purpose-built for the daily commute, a weekend camping trip, and the occasional cross-continental journey of self-discovery. It's built from 840-denier water-resistant ballistic nylon and has side zip pockets lined with handwoven fabric from our partnering artisans in the Cham village of Vietnam. The Raja Boho Backpack is laptop compatible and fits 15" + 17" MacBook Pro & most 15" PC Laptops. The giant roll top main compartment gives maximum access and is lined with water-resistant rip-stop nylon for an extra layer of protection from the elements.
Notable attributes
840 Denier Ballistic Nylon

Today the term is often used to refer to any nylon fabric that is made with a "ballistic weave", typically a 2×2 or 2×3 basketweave. It can be woven from nylon yarns of various denier such as 840 denier and 1680 denier. Denier refers to the weight, not the strength, of the fabric. Nylon is a generic designation for a family of synthetic polymers, based on aliphatic or semi-aromatic polyamides. Nylon is a thermoplastic silky material that can be melt-processed into fibers, films, or shapes. It is made of repeating units linked by amide links similar to the peptide bonds in proteins.

Ethnotek
At Ethnotek, our mission is to keep culture alive by creating high quality laptop and travel bags that feature ethically sourced handmade textiles. Your purchase sustains employment for the art of hand printing, weaving and embroidery with our partnering artisan villages in Ghana, Guatemala, India, Indonesia and Vietnam. Ethnotek is so much more than just a bag! It's a celebration of culture, it's a community, it's a global movement! Come join the Tribe, together we can keep culture alive!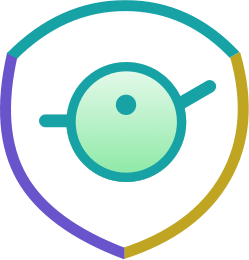 Responsibility

Blue Sign
The bluesign® system is the solution for a sustainable textile production. It eliminates harmful substances right from the beginning of the manufacturing process and sets and controls standards for an environmentally friendly and safe production. This not only ensures that the final textile product meets very stringent consumer safety requirements worldwide but also provides confidence to the consumer to acquire a sustainable product.
REACH
REACH is a regulation of the European Union, adopted to improve the protection of human health and the environment from the risks that can be posed by chemicals, while enhancing the competitiveness of the EU chemicals industry. It also promotes alternative methods for the hazard assessment of substances in order to reduce the number of tests on animals. In principle, REACH applies to all chemical substances; not only those used in industrial processes but also in our day-to-day lives, for example in cleaning products, paints as well as in articles such as clothes, furniture and electrical appliances. Therefore, the regulation has an impact on most companies across the EU.
Vegan (Self-Declared)
The company has declared use of 100% vegan ingredients in this product. This declaration is not independently verified.