GoSun
Solar Assisted Flashlight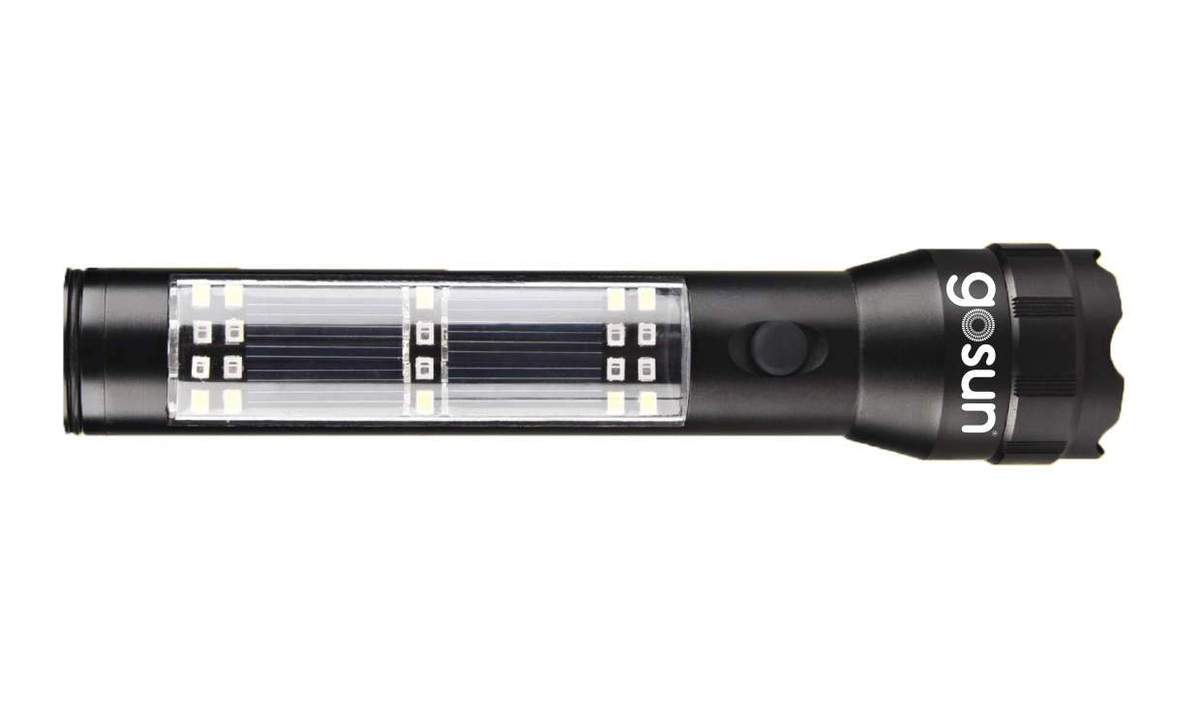 Description
This rechargeable flashlight packs 280 lumens of on-demand light. With an integrated solar cell is has the ability to recharge. It has a lantern mode to make it a small solar lantern, It also has spotlight ability and you can engage emergency mode. The solar panel is designed to extend the battery life. To fully recharge the battery quickly, use the USB charge port, or connect to a larger solar panel.
Notable attributes
LED's

A light-emitting diode is a semiconductor light source that emits light when current flows through it. Electrons in the semiconductor recombine with electron holes, releasing energy in the form of photons. This effect is called electroluminescence.
Warranty inforation
Two Year
GoSun
GoSun is a young company comprised of designers, engineers, and change-makers, intent on serving the world with unparalleled green cooking solutions. We are passionate about our products and how they power our customers' lives. Founded in a small suburban garage, we grew quickly thanks to our community of committed customers, who not only believe in our products, but also use them to bring people together.