Honest Company
Sweet Almond - Bubble Bath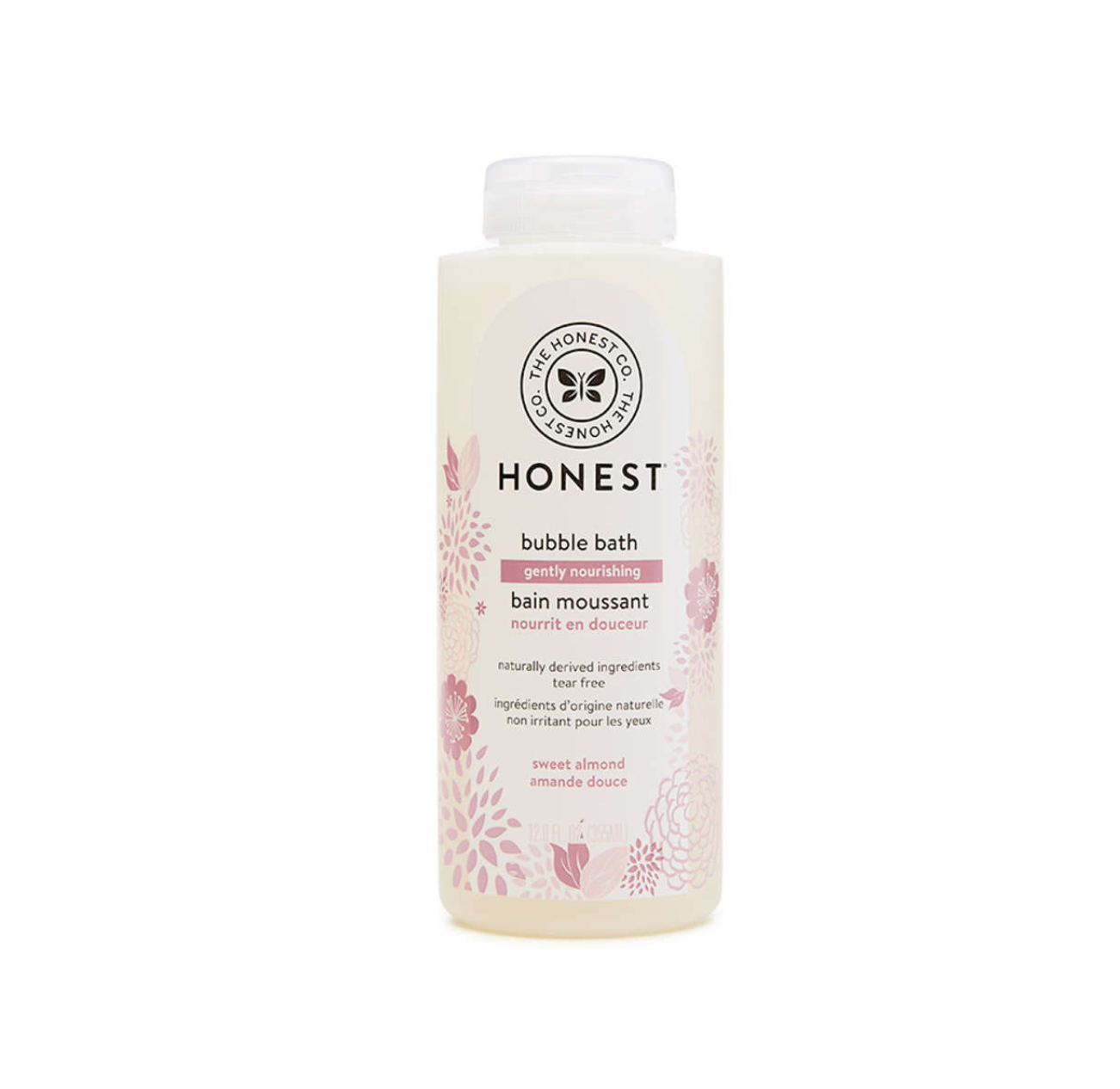 Description
Our super-foaming bubble bath gently cleanses and soothes delicate skin and creates fun-filled bubbles for kids of all ages. Each scent is made with a special combination of naturally derived botanicals and essential oils. Designed as part of 4 Honest bathtime routines to use daily, nightly and for extra care.
Notable attributes
Triethyl Citrate

Triethyl citrate is an ester of citric acid. It is a colorless, odorless liquid used as a food additive (E number E1505) to stabilize foams, especially as whipping aid for egg white.

Aloe Barbadensis Leaf Juice

A liquid extracted from the succulent leaves of the aloe plant, Aloe barbadensis.

Glycerin

Glycerol is a simple polyol compound. It is a colorless, odorless, viscous liquid that is sweet-tasting and non-toxic. The glycerol backbone is found in many lipids which are known as glycerides. It is widely used in the food industry as a sweetener and humectant in pharmaceutical formulations.

Sodium Polyitaconate

decyl glucoside

Decyl glucoside is a mild non-ionic surfactant used in cosmetic formularies including baby shampoo and in products for individuals with a sensitive skin. Many natural personal care companies use this cleanser because it is plant-derived, biodegradable, and gentle for all hair types.

Cocamidopropyl Hydroxysultaine

Cocamidopropyl hydroxysultaine (CAHS) is a synthetic amphoteric surfactant from the hydroxysultaine group. It is found in personal care products (soaps, shampoos, lotions etc.). It has uses as a foam booster, viscosity builder, and an antistatic agent.

Water

Water is a transparent, tasteless, odorless, and nearly colorless chemical substance, which is the main constituent of Earth's streams, lakes, and oceans, and the fluids of most living organisms. It is vital for all known forms of life, even though it provides no calories or organic nutrients.

Sweet Almond Oil

Sweet almond oil is what's known as a fixed oil. Sweet almond oil is full of vitamin E, vitamin A, monosaturated fatty acids, protein, potassium, and zinc. The fatty acids help your skin retain moisture and can heal chapped and irritated skin.

Caprylyl Glycol

Caprylyl Glycol is a broad spectrum, liquid preservative system free of parabens, formaldehyde, and isothiazolinones. This preservative systems is Phenoxyethanol in an emollient base of caprylyl glycol. It is used in hair care and skin care formulas.

Citric Acid

Citric acid is a weak organic acid that has the chemical formula C ₆H ₈O ₇. It occurs naturally in citrus fruits. In biochemistry, it is an intermediate in the citric acid cycle, which occurs in the metabolism of all aerobic organisms. More than a million tons of citric acid are manufactured every year.

Disodium Cocoyl Glutamate

Disodium Cocoyl Glutamate is especially well-suited for cleansing sensitive skin. It is also a mild surfactant with very good detergency and foaming power. It is produced from vegetable oils and is therefore readily biodegradable.

Limonene

Limonene is a colorless liquid aliphatic hydrocarbon classified as a cyclic monoterpene, and is the major component in the oil of citrus fruit peels. The D-isomer, occurring more commonly in nature as the fragrance of oranges, is a flavoring agent in food manufacturing.

Anisaldehyde

4-Anisaldehyde is an organic compound with the formula CH₃OC₆H₄CHO. The molecule consists of a benzene ring with an formyl and a methoxy group. It is a colorless liquid with a strong aroma. It provides sweet, floral and strong aniseed odor.

Glyceryl Caprylate/Caprate

Lemon Peel Extract

Specifications: Appearance: light to medium amber liquid. Parts being used: Rind. Extract in water, glycerin, preserved with phenoxyethanol.

Maltol

Maltol is a naturally occurring organic compound that is used primarily as a flavor enhancer. It is found in the bark of larch tree, in pine needles, and in roasted malt (from which it gets its name). It is a white crystalline powder that is soluble in hot water, chloroform, and other polar solvents.

Coco Fatty Acid

Raspberry Ketone

Raspberry ketone is a natural phenolic compound that is the primary aroma compound of red raspberries.

Trisodium Ethylenediamine Disuccinate

Trisodium Ethylenediamine Disuccinate is a chelating agent. Chelating agents are used in formulation to bind with metal and prevent them from interacting with the formula. This can help increase the stability of the product, lower the chance of discoloration.

Jojoba Seed Oil

The oil makes up approximately 50% of the jojoba seed by weight.[1] The terms "jojoba oil" and "jojoba wax" are often used interchangeably because the wax visually appears to be a mobile oil, but as a wax it is composed almost entirely (~97%) of mono-esters of long-chain fatty acids and alcohols, accompanied by only a tiny fraction of triglyceride esters. This composition accounts for its extreme shelf-life stability and extraordinary resistance to high temperatures, compared with true vegetable oils.

Lauryl Glucoside

Benzaldehyde

Benzaldehyde (C6H5CHO) is an organic compound consisting of a benzene ring with a formyl substituent. It is the simplest aromatic aldehyde and one of the most industrially useful. ... Synthetic benzaldehyde is the flavoring agent in imitation almond extract, which is used to flavor cakes and other baked goods.

Panthenol

Panthenol is a chemical substance made from pantothenic acid, also known as vitamin B-5. It occurs organically and can also be produced from both plant and animal sources. It's used as an additive in various cosmetic products around the globe.

Heptyl Glucoside

Caprylhydroxamic Acid

Caprylhydroxamic Acid. *Caprylhydroxamic Acid (CHA) Is an amino acid derived from coconut oil. CHA is a preservative and broad spectrum anti-fungal agent. CHA, unlike many other more common preservatives, is very effective at neutral pH levels.

Matricaria Flower Extract

Matricaria chamomilla (synonym: Matricaria recutita), commonly known as chamomile (also spelled camomile), Italian camomilla, German chamomile, Hungarian chamomile (kamilla), wild chamomile or scented mayweed, is an annual plant of the composite family Asteraceae.

Gamma-Decalactone

Gamma-Decalactone is a lactone and aroma compound with the chemical formula C10H18O2. It has an intense-peach flavor. It is present naturally in many fruits and fermented products.

Sodium Chloride

Sodium chloride /ˌsoʊdiəm ˈklɔːraɪd/, commonly known as salt (though sea salt also contains other chemical salts), is an ionic compound with the chemical formula NaCl, representing a 1:1 ratio of sodium and chloride ions.

Safflower Seed Oil

Safflower seed oil is flavorless and colorless, and nutritionally similar to sunflower oil. It is used mainly in cosmetics and as a cooking oil, in salad dressing, and for the production of margarine.

Sodium Cocoyl lsethionate

Sodium cocoyl isethionate is a surfactant based on fatty acids from coconut oil and isoethionic acid, a type of sulfonic acid. Function(s): Surfactant - Cleansing Agent; HAIR CONDITIONING.

Glutamic Acid

Glutamic acid is an α-amino acid that is used by almost all living beings in the biosynthesis of proteins. It is non-essential in humans, meaning the body can synthesize it. It is also an excitatory neurotransmitter, in fact the most abundant one, in the vertebrate nervous system.

Vanillin

Vanillin is an organic compound with the molecular formula C8H8O3. It is a phenolic aldehyde. Its functional groups include aldehyde, hydroxyl, and ether. It is the primary component of the extract of the vanilla bean.
Learn about
Honest Company
Honest Company
Our story began with a simple desire: to make the right choices for our families. We were parents in search of safe options, but unsure of where to turn. We needed one brand that we could go to for trusted products and information. And when we couldn't find what we were looking for — and realized we weren't alone — the idea for Honest was born.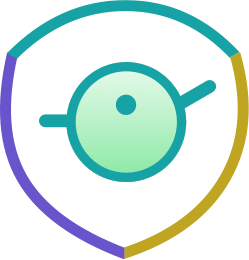 Standards of Practice
Cruelty Free
Responsibility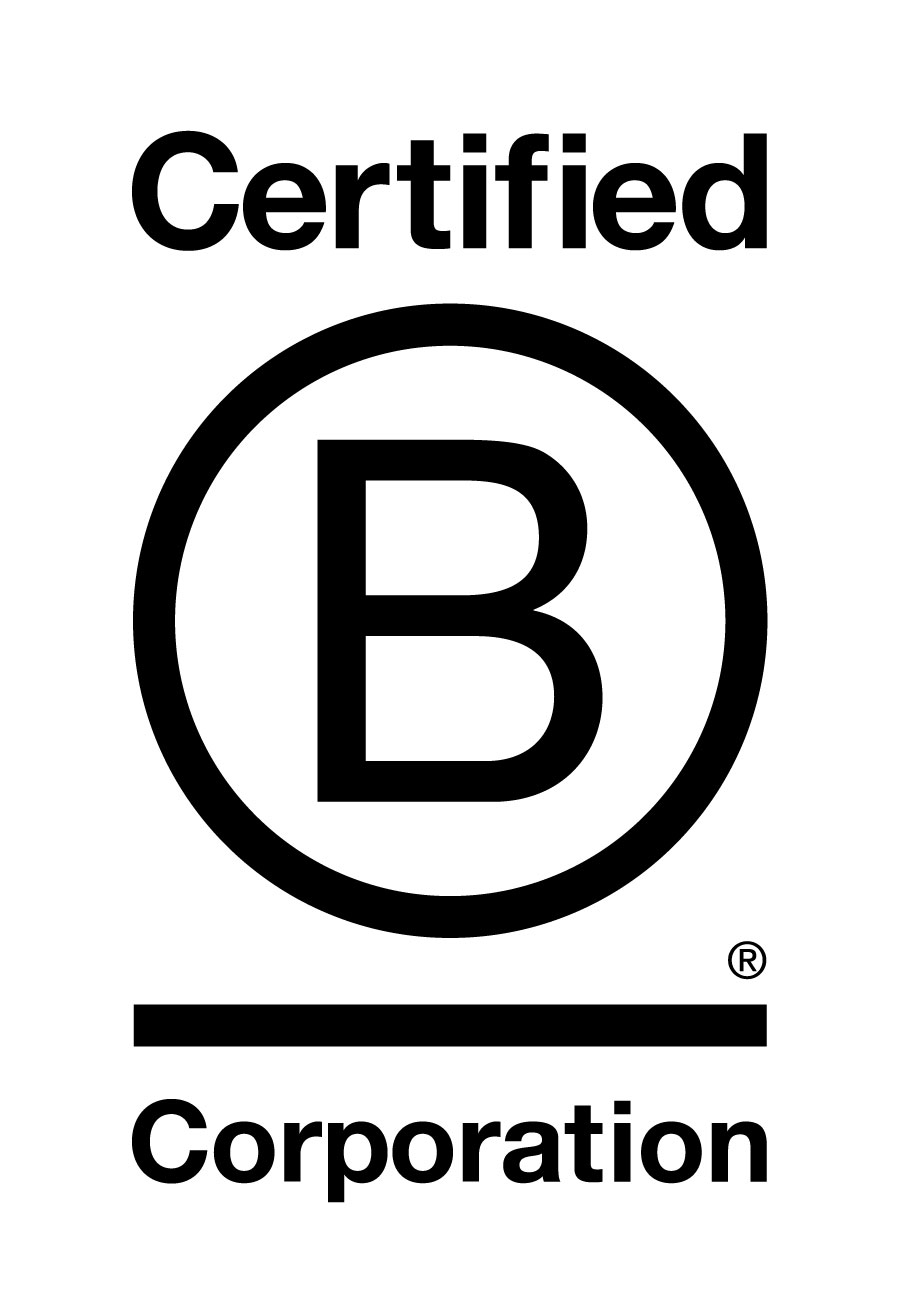 B Corporation
B Corporations are a new type of corporation which uses the power of business to solve social and environmental problems. B Corporations are unlike traditional responsible businesses because they meet comprehensive and transparent social and environmental performance standards, institutionalize stakeholder interests, and build collective voice through the power of a unifying brand. B Corporations' legal structure expands corporate accountability and enables them to scale and achieve liquidity while maintaining mission. B Corporations' transparent and comprehensive performance standards enable consumers to support businesses that align with their values, investors to drive capital to higher impact investments, and governments and multinational corporations to implement sustainable procurement policies.